What is the New European Bauhaus?
The New European Bauhaus is a project which aims to build a future for Europe that is sustainable, inclusive and beautiful.
What does that mean?
More precisely, the New European Bauhaus initiative connects the European Green Deal to our everyday lives and experiences by striving to make the spaces we live in:
Enriching, in the sense that they must be "inspired by art and culture, responding to needs beyond functionality"
Sustainable, so that they are "in harmony with nature, the environment and our planet"
Inclusive, meaning they "encourage dialogue across, cultures, disciplines, genders and ages"
In other words, the New European Bauhaus is a transdisciplinary movement which looks to transform our societies in diverse cohesive and creative ways: by building bridges between art, culture, science and technology; by forging participation between different levels; by addressing societal problems through co-creation; and finally, by leveraging challenges around climate change and the digital world to improve citizens' lives.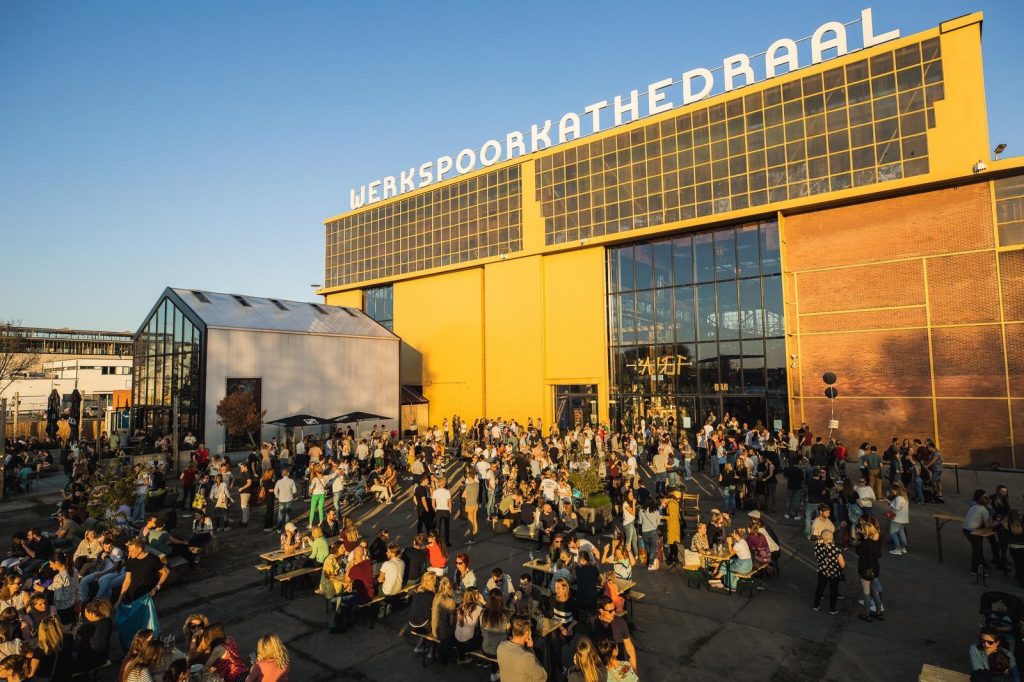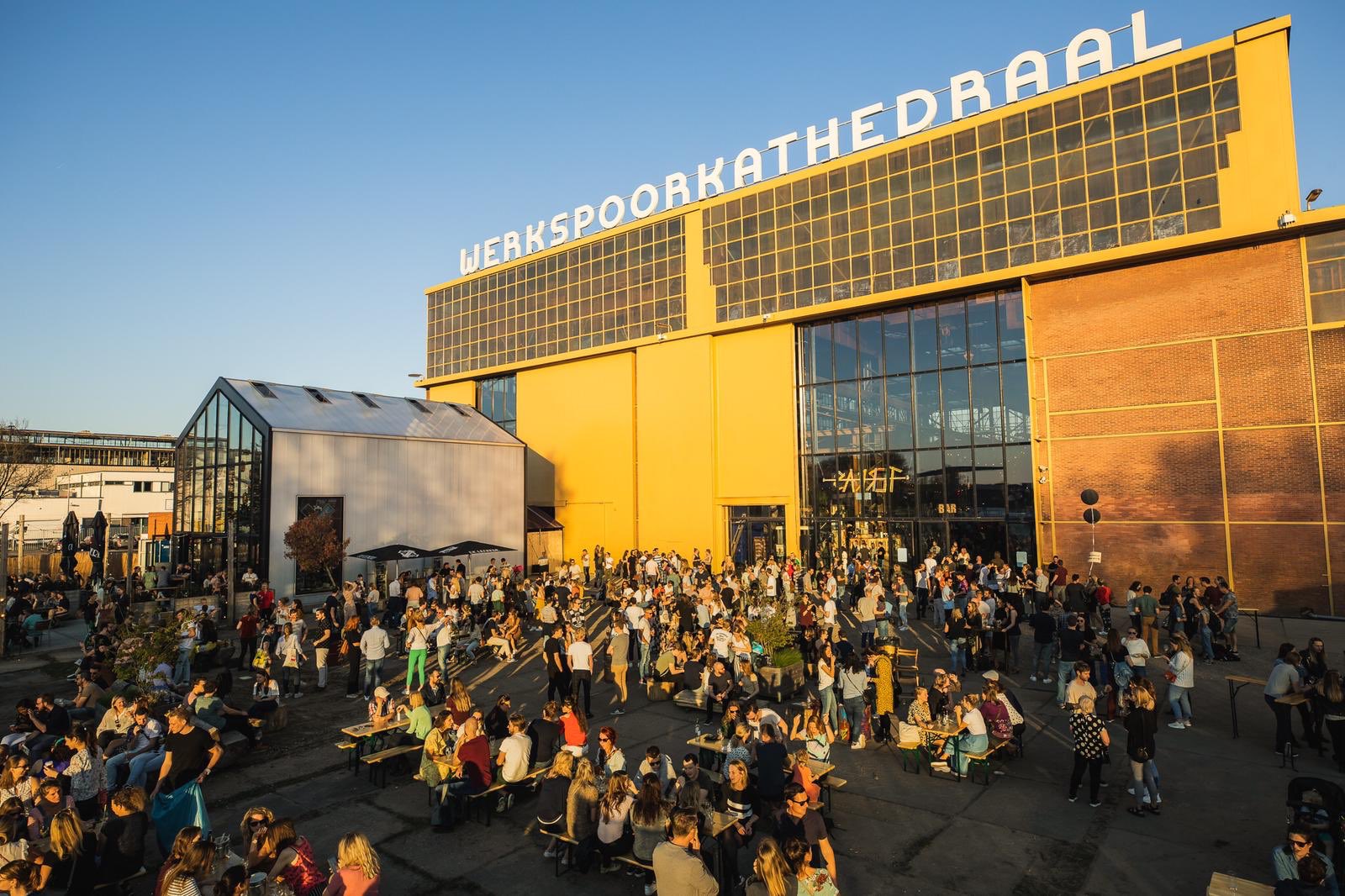 Does this vision sound familiar to you?
Without a doubt, the Hub-In approach aligns extremely well with the New European Bauhaus values!
We are:
Heritage-led and forward looking – inspired by preserving beautiful spaces, going beyond functionality and building on the "spirit of the place", in such a way that people can enjoy their city's rich heritage.
Iterative and human-connected – we are always thinking of how to transform places to be inclusive, diverse and equitable, that go beyond carbon neutral futures.
Resilient and Regenerative – we make sure these places are transformed in a sustainable way, supporting cities' economic, social and environmental wellbeing to enable them to handle future crises.
So, it should not come as a surprise that Hub-In is part of the first edition of the New European Bauhaus Festival!
Join Hub-In at the New European Bauhaus Festival
Happening in Brussels from 9 to 12 June, Hub-In is both participating in the Mobile Fair as well as hosting an online Side Event, integrated into the Festival programme.
The New European Bauhaus Festival brings together people from all walks of life to debate and shape a sustainable, beautiful and inclusive future. It is a great opportunity to network, exchange and celebrate – from science to art, from design to politics, from architecture to technology.
It will feature debates, great speakers, artistic performances, exhibitions and networking opportunities, with the aim of building connections between different activities and individuals, bridging the worlds of research, science and technology, to those of education and civil engagement, and of art, culture and architecture.
Hub-In is excited to contribute its transdisciplinary and cross-network experience to the Bauhaus mix, as well as connect with and learn from other like-minded projects. And most importantly, we are looking forward to sharing everything that we are doing… with you! Because, Hub-In is really all about creating networks and exchanges around these values, and we would like you to be a part of it.
Get a taste of what's next for Hub-In and how you can be a part of it
Hub-In is just starting a new phase of the project: we are now ready to share all of the work and useful tools we have developed in this first stage with the help of our pilot cities. This next step for Hub-In is all about upscaling and spreading the Hub-In framework and methodology. It is now time for us to reach out and build a network of follower cities that can be part of the experience.
The Festival comes at a perfect time for Hub-In: for those who are interested in becoming part of Hub-In, you can drop by our stand at the mobile fair to learn more – and get a first glace at what it would mean to be part of our Hub-In Alliance… which is coming soon!
You can find more information on where to find us in the Fair here. Stay on your toes! The fair is mobile and will be moving around Brussels city centre.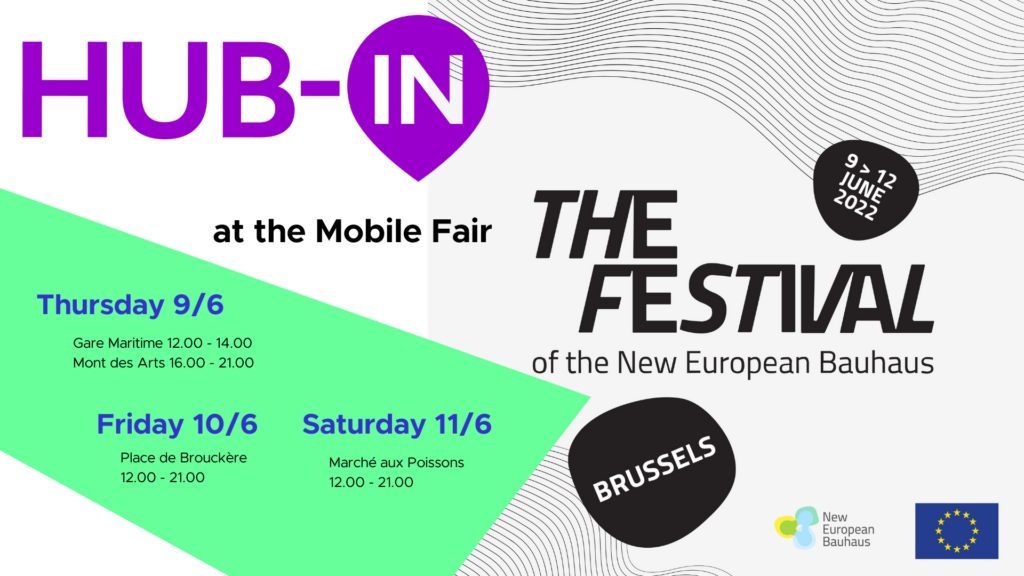 Get a preview of what the Hub-In experience has to offer
If you really want to get a taste of what you could gain from integrating our soon-to-be-launched Hub-In Alliance, the Festival has also given us the platform to give you a sneak peek.
Is your city rich in cultural heritage? Are you searching for ways to transform this heritage into a thriving spaces of innovation, creativity and inclusivity? But you have no idea where to start?
If you are in this situation, you may be asking yourself a few essential questions; for instance, something as crucial as which business and financing models are best to drive such an effort of regeneration.
Well, that is exactly what Hub-in can help you with. On the long run, joining the Hub-In networks means having access to guides and tools helping you choose which models are best for your urban regeneration project.
And that is exactly the topic we will be covering in a Webinar rich in concrete experiences and examples that can give you good ideas and inspire you in your endeavours. Alongside our sister projects T-Factor and CENTRINNO, we will be presenting a wide range of cases that will give you a clearer idea of which path to take if you want to transform your city's abandoned heritage into dynamic hubs, aligned with Bauhaus values.
If this sounds like something that may be useful for you, make sure to register for the Webinar taking place on 6/9 here!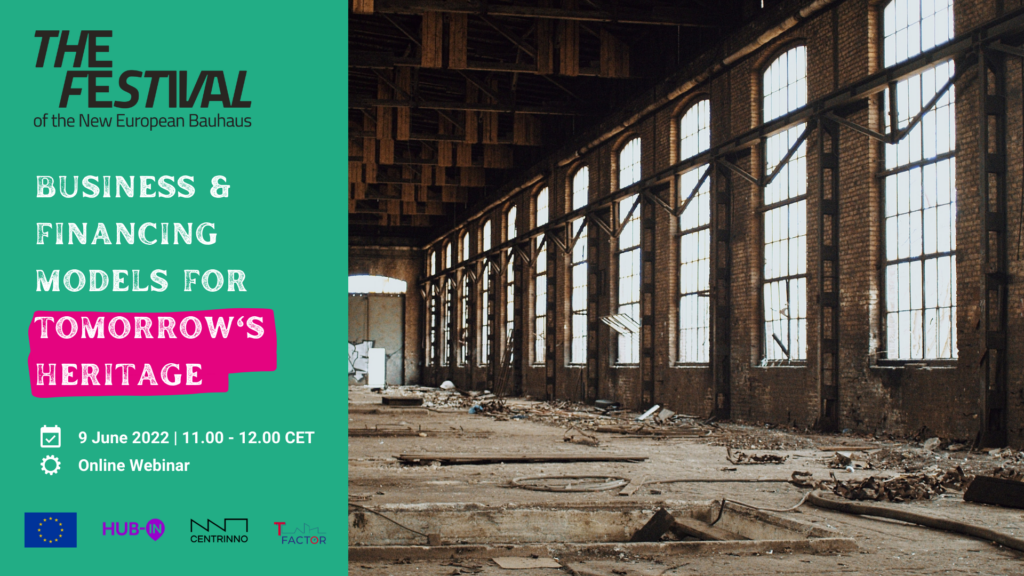 Don't miss out.
The programme of the first edition of the European Bauhaus Festival is rich, engaging and full of exciting projects to discover. There is something for everyone, happening not only in Brussels, but also all over Europe and online.
Explore and take part! If you are in Brussels, make sure to drop by our stand at the Fair. If not, join us for the Webinar from wherever.
See you there!