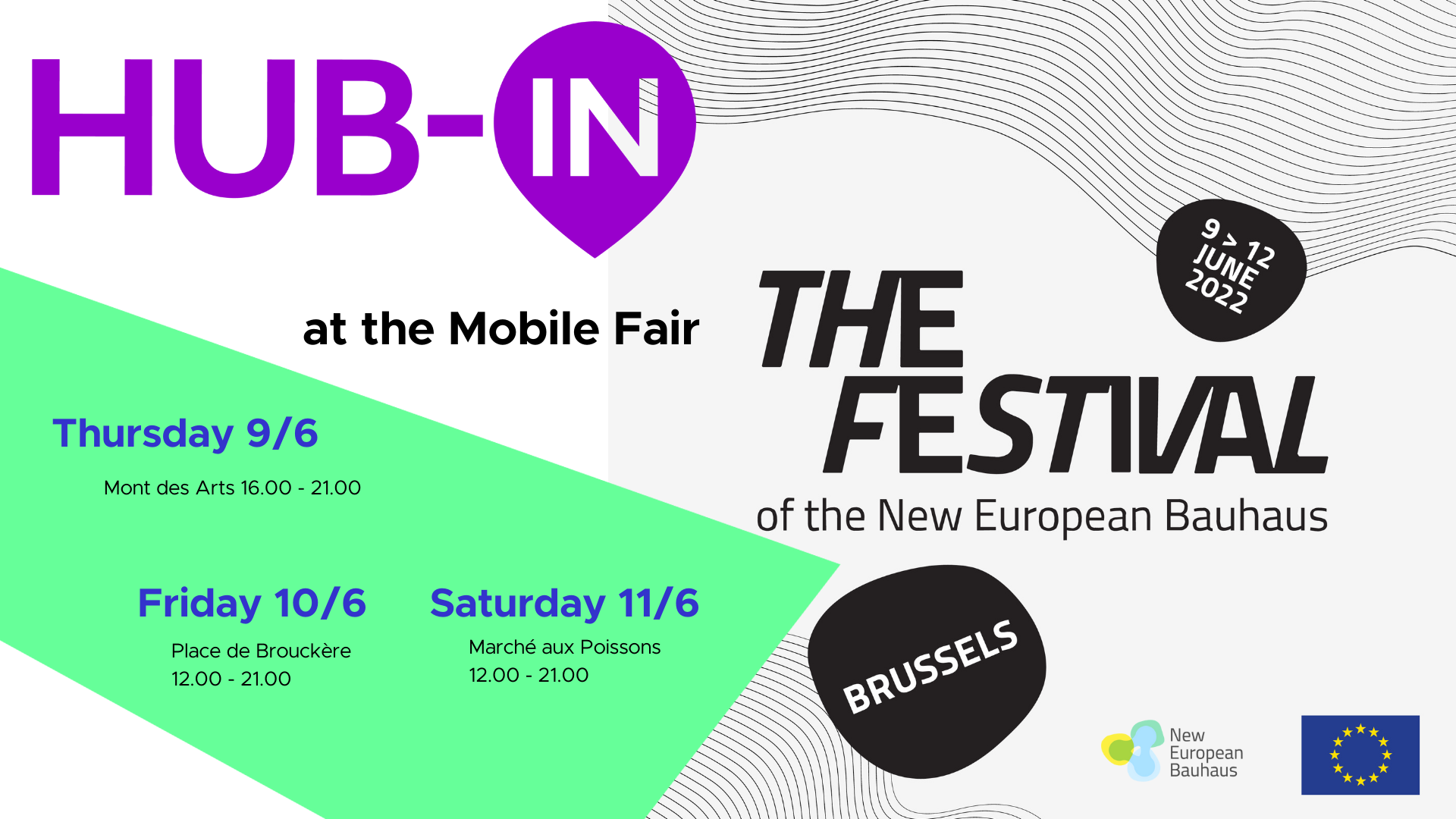 Come find the HUB-IN stand at the New European Bauhaus Fair!
The New European Bauhaus Festival brings together people from all walks of life to debate and shape our future. A future that is sustainable, inclusive and beautiful. It is a great opportunity to network, exchange and celebrate – from science to art, from design to politics, from architecture to technology. The Festival brings the European Green Deal at the heart of our daily lives.
It will feature debates, great speakers, artistic performances, exhibitions and networking opportunities. The Festival's main themes are beauty, sustainability and inclusiveness. It aims to build connections between different activities and individuals, bridging the worlds of research, science and technology, to those of education and civil engagement, and of art, culture and architecture.
You will find us at the Mobile Fair, happening in various locations in the center of Brussels throughout the Festival.
If you are in Brussels, make sure to drop by our stand to pay us a visit and learn more about the project!
Check out the Festival's full program here.