Through scouting walks, the local art community is brainstorming on projects aiming to enhance Grand Angoulême's historical heritage
---
---
A quick café, a getting to know round and of course, a look at the map: the Caravan is ready to go! A couple of weeks ago, about fifteen participants met at the "Beta", an associative third-place space located in the heart of Angoulême's "L'Houmeau" district. This is the starting point for all the "Caravans", those collective scouting sessions of the future Grand Angoulême's metropolitan trail.
Open to artists, cultural entrepreneurs, teachers and community leaders, these scouting walks are privileged opportunities to meet and learn about the area, its history, geography and sociology. They are also moments for sharing reflection and designing artistic projects and productions. The aim is to offer new ways of looking at the area, to help professionals and the general public better understand and appreciate the different types of historical heritage, and to project themselves into desirable futures by adopting a sustainable approach.
This gathering marked the 7th Caravan. Since the first one in December 2022, over 70 stakeholders have participated in at least one Caravan (and some in all of them) and brainstormed together on numerous potential productions and projects.
---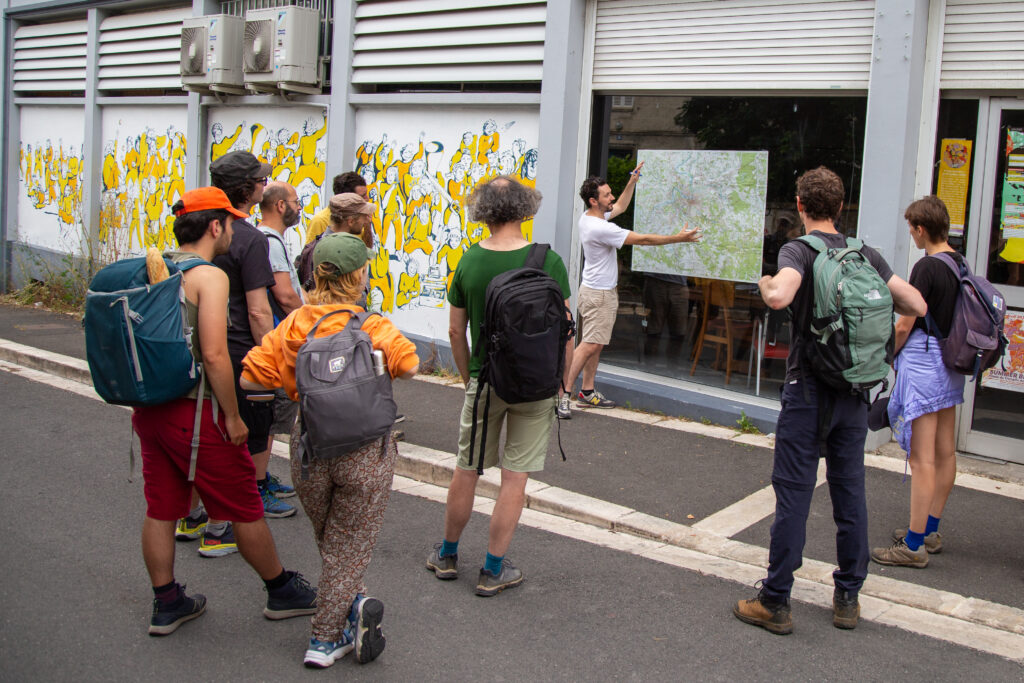 ---
A call for artistic projects to encourage local production
To encourage artistic and creative production from the Caravan, the Grand Angoulême HUB-IN team launched its first Open Call in June 2023: 46 applications received for 14 selected projects such as: comic strip, photography, performance, fresco, radio and video project or immersive plastic work… Now, in September 2023, the selected artists are hard at work, with the HUB-IN team providing individual editorial and technical support.
A public feedback event will be held on 2 December. Artists will be invited to talk about what they have learned on board of the "Creative Lab Caravan". The second call for projects will be published in autumn 2023.
Find out more on Grand Angoulême's Action Plan here.