Lisbon is committed to offering its citizens a healthier
urban way of life
---
The Colina do Castelo HUB-IN in Lisbon has been selected by C40 Cities – a global network that brings together the world's major cities to fight the climate crisis – for a partnership under the Green and Thriving Neighborhoods Article Detail program.
This program's goal is to make urban areas more sustainable, equitable, and livable. It is based on the 15-minute city model and other complementary approaches centered on people, commerce, and proximity services that enable a healthier urban way of life. It focuses on designing public spaces where people can feel safe and enjoy spending time: less traffic, more revitalized areas, amenities, services, and job opportunities.
Moreover, Lisboa E-Nova – Energy and Environment Agency together with the Lisbon Municipality joined also the C40's Students Reinventing Cities. This competition challenges students and universities from all over the world to share their vision for a more sustainable and just urban future. Their proposals will help transform urban areas into green and thriving neighborhoods. Out of 90 applications received to work in 12 different cities, 23 multidisciplinary teams presented projects to enhance Colina do Castelo.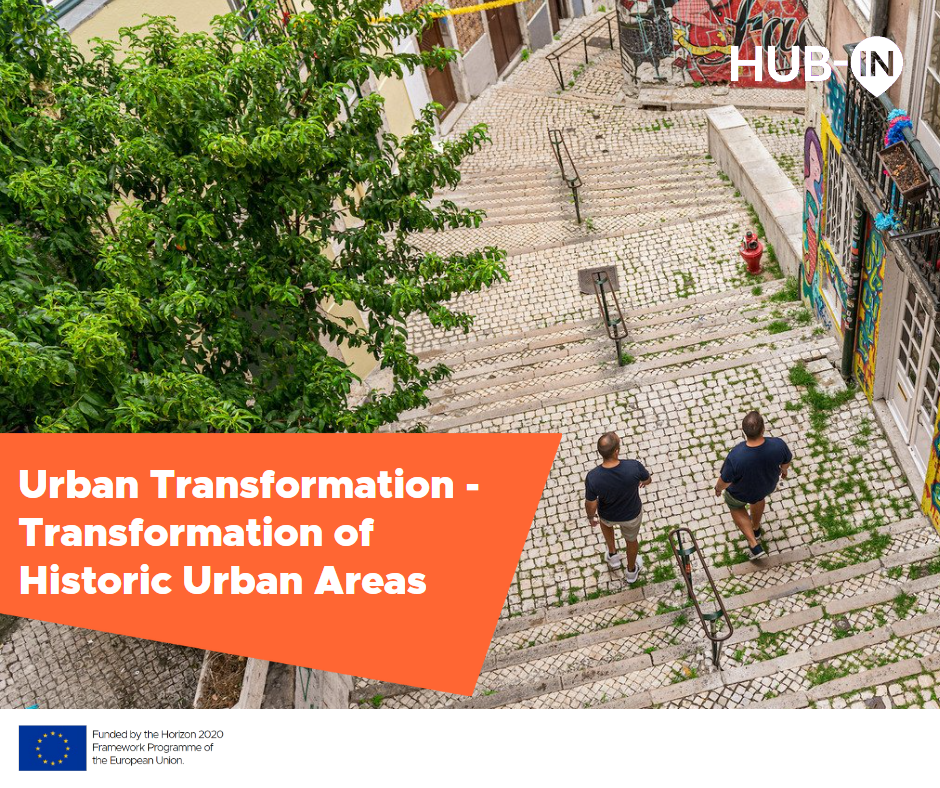 COLINA DO CASTELO HUB-IN: A MORE SUSTAINABLE, MULTICULTURAL, INCLUSIVE LISBON
The Colina do Castelo HUB-IN strives to improve the living conditions and comfort of local communities through an approach that integrates innovation, tradition, and environmental sustainability. A roadmap will guide the implementation of concrete actions aiming to:
Repopulate this touristified area
Boost innovation and entrepreneurship
Connect stakeholders and nurture networks
Link existing initiatives and test new models of sharing and circular business
Maintain the authenticity and identity by protecting, and enhancing the local tangible and intangible heritage.
Learn more on Lisbon HUB-IN here.