A sociological study points out how public lighting can increase residents' sense of safety
---
---
A survey conducted in April 2023 analysed the perception of Brasov residents on public lighting in the old city centre. Participants in the survey expressed a variety of opinions on solutions that could lead to increased attractiveness of the historic centre of Brasov. A strong focus was on the development of public lighting in the historic centre with the objective of increasing the feeling of safety.
A large majority of the subjects agreed that there are areas in the historic centre of Brasov that can be considered unsafe in the evening/night because they are poorly lit, which can lead to unexpected and unwanted encounters. The feeling of insecurity expressed is argued to a significant extent by the fact that no law enforcement agencies were encountered in these areas.
Thus, any decision taken by those responsible for street lighting in the historic city centre (but not only) must take into account the fact that generating a feeling of safety through the way the lights are used is considered very important by citizens.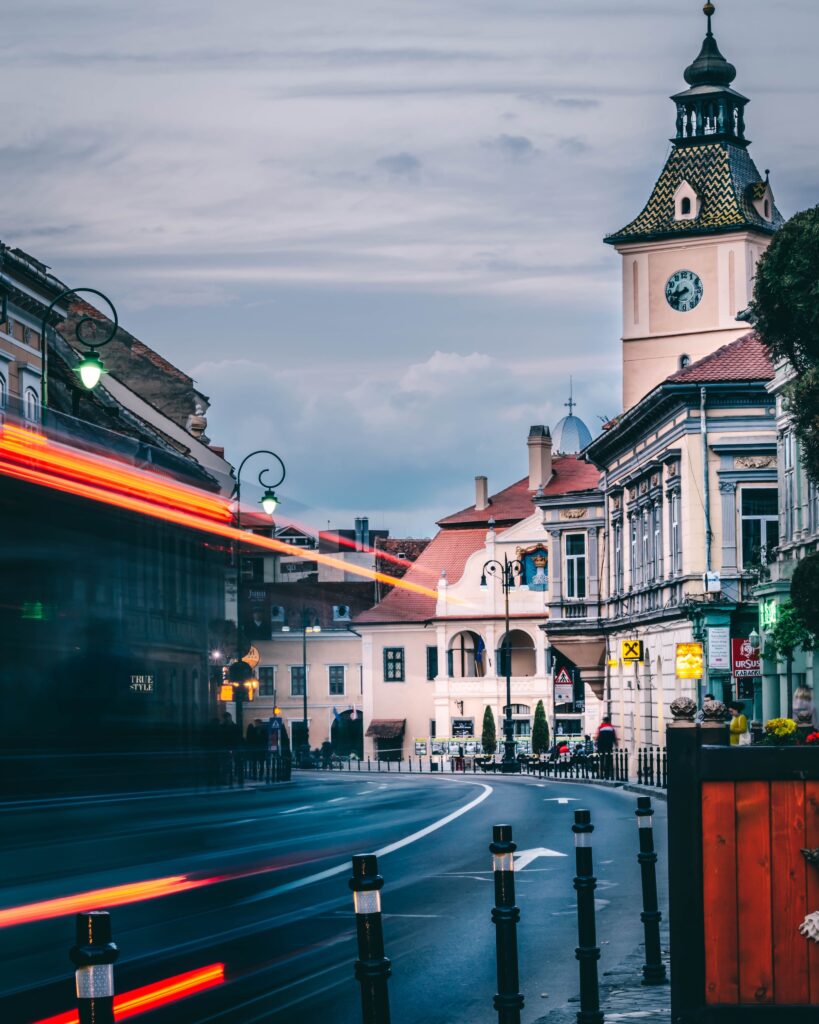 ---
---
Residents ask for a green public lighting system
Moreover, participants stressed that public lighting in the city of Brasov should be as "green" as possible, consume as little energy as possible and be sustainable. Thus, among the changes made to the public lighting system in the city centre, they consider that the most important and most impactful are the use of solar panels and LED bulbs.
In their responses on improving the lighting of monuments, the participants in the study voluntarily and independently brought up the need to regulate/change the way illuminated advertisements are used in the historic centre of Brasov to give it a more pleasant, harmonious appearance and to better highlight the architectural and cultural value of the buildings and monuments in the area. At the same time, they point out that illuminated advertisements and commercial lighting of shops in the historic centre pollute the light and sometimes create the feeling of the old bazaar in the railway station.
The sociological research was carried out by the company BrandBerry through online questionnaires. 91 questionnaires were analysed out of 105 registrations on the platform, 64 of which were completed in full. The study was carried out within the framework of the European-funded project HUB-IN developed by ABMEE "Agency of Brasov for Management of Energy and Environment" which provides support to the municipality of Brasov in the process of regeneration of the historic centre, following the principles of sustainability, and valorisation of the heritage of the city and the environment.