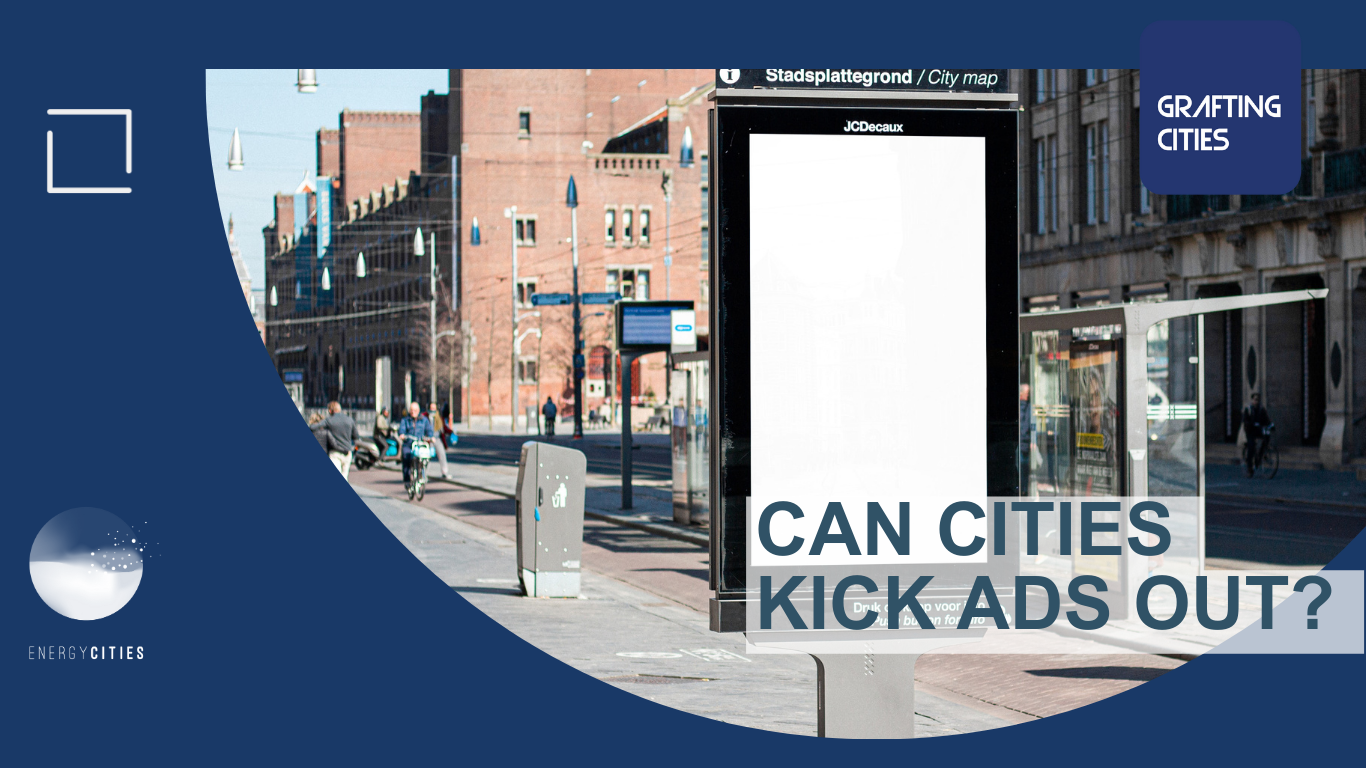 The ever-present advertising encourages people to consume more and more. Yet, its several consequences are incompatible with the decarbonization we so urgently need.
What if we reclaimed our public space from advertising?
In the context of Grafting Cities – Energy Cities' Annual Forum in Modena (Italy), during the session Can cities kick ads out? How we can give back public spaces to the people, Lyon (FR) and Haarlem (NL) will tell us about their ban of commercial advertising, while Brașov (RO) will explain how they are reclaiming the public domain through the HUB-IN project.
The Energy Cities Annual Forum is a unique opportunity to gather our members and close partners. Join us on this journey, acquiring actionable knowledge on new strategies and tools, creating new inspiring synergies, and fostering reliable partnerships with other cities and key stakeholders.
Click here to find more information and register to join us!