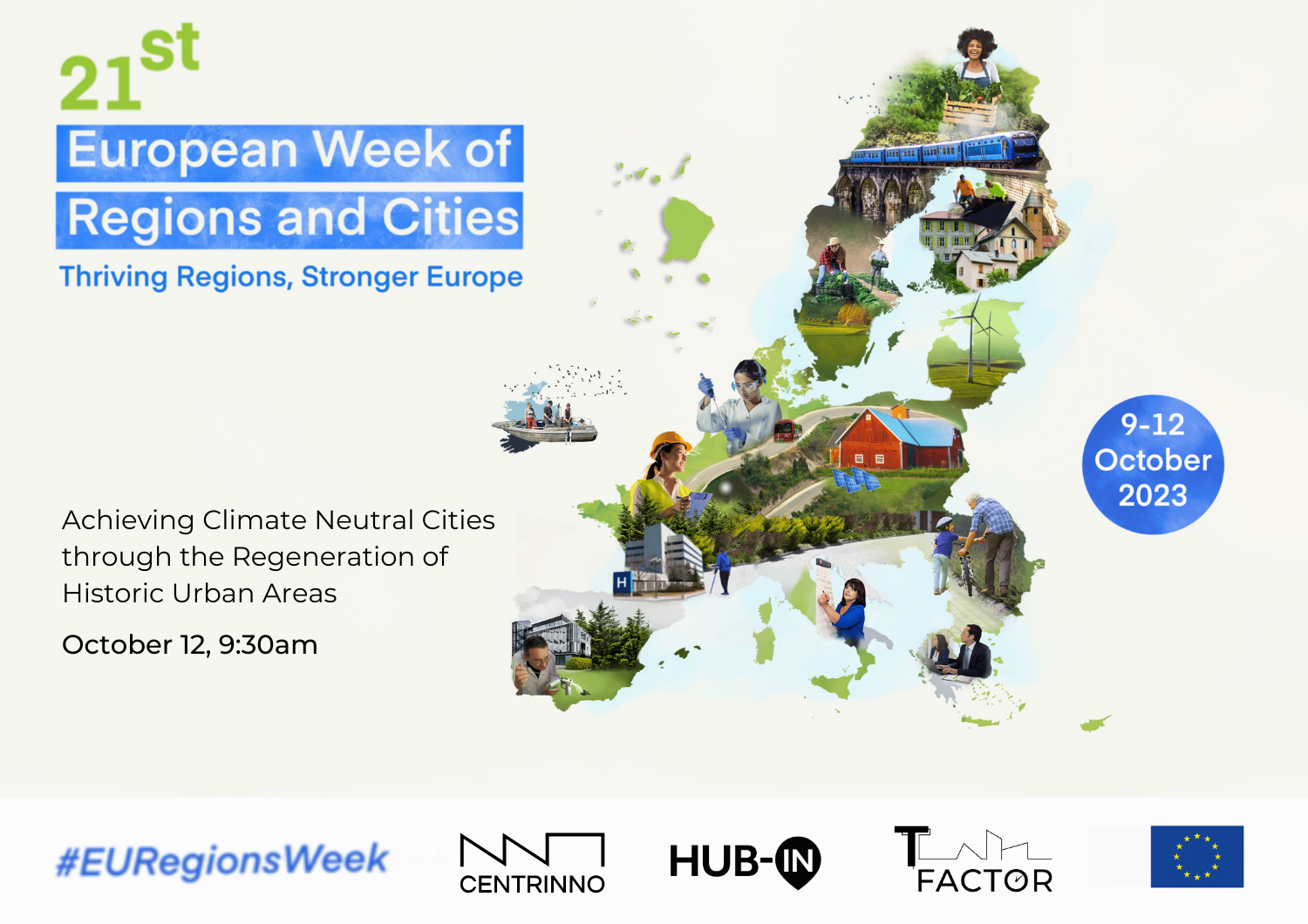 On 12 October 2023, join our session in the context of the European Week of Regions and Cities in Brussels
The European Week of Regions and Cities is one of the major EU initiatives. It is an annual four-day event during which cities and regions can discuss common challenges, showcase their capacity to create growth and jobs, implement European Union cohesion policy, and prove the importance of the local and regional level for good European governance. The 2023 edition will take place from 9 to 12 October in Brussels.
HUB-IN is happy to take part in this event hosting the session Achieving Climate Neutral Cities through the Regeneration of Historic Urban Areas together with our sister projects Centrinno and T-Factor on 12 October from 9.30 to 11 am CET.
This engaging session aims to discuss how to regenerate Historic Urban Areas in the co-creation of Climate Neutral City Contracts (CCC) for the EU Mission on Cities. A fresh new Policy Report issued by the three EU-funded projects will be introduced. Moreover, policy-makers, city makers and researchers with selected Mission Cities – Lisbon, Milan and Dortmund – will share their experiences in the context of their climate and circular economy policies in thematic world-café and peer-learning exercises.
Register here. We look forward to welcoming you!