Sustainability, urban regeneration and climate action under the spotlight
---
A team formed of Brașov City Hall, Local Council and ABMEE representatives took part in the only event in the region dedicated to climate action – Climate Expo Gyor, Hungary, taking place from 4th to 8th of October 2023. The delegation was present with a stand, an opportunity to provide more details to those interested in the HUB-IN Alliance and the activities implemented by Brașov, one of our pilot cities. During the first session during the official opening of the conference, Leea Mihăilă, ABMEE Director, briefly presented the most important results of Brașov, with a focus on the HUB-IN Summer School: Presenting the City as a Classroom.
A city must offer its inhabitants a high-quality life. Now welfare and well-being are being promoted in the historic centre of Brașov through the HUB-IN activities. To avoid having a city as an empty setting without inhabitants, Brașov has created the concept of the Summer School, which aims to give a new life to the historic centre in co-creation and co-design together with the youth population, in order to create an environment with balanced urban functions, inclusive, accessible, family-friendly, equally opened to residents and tourists.
---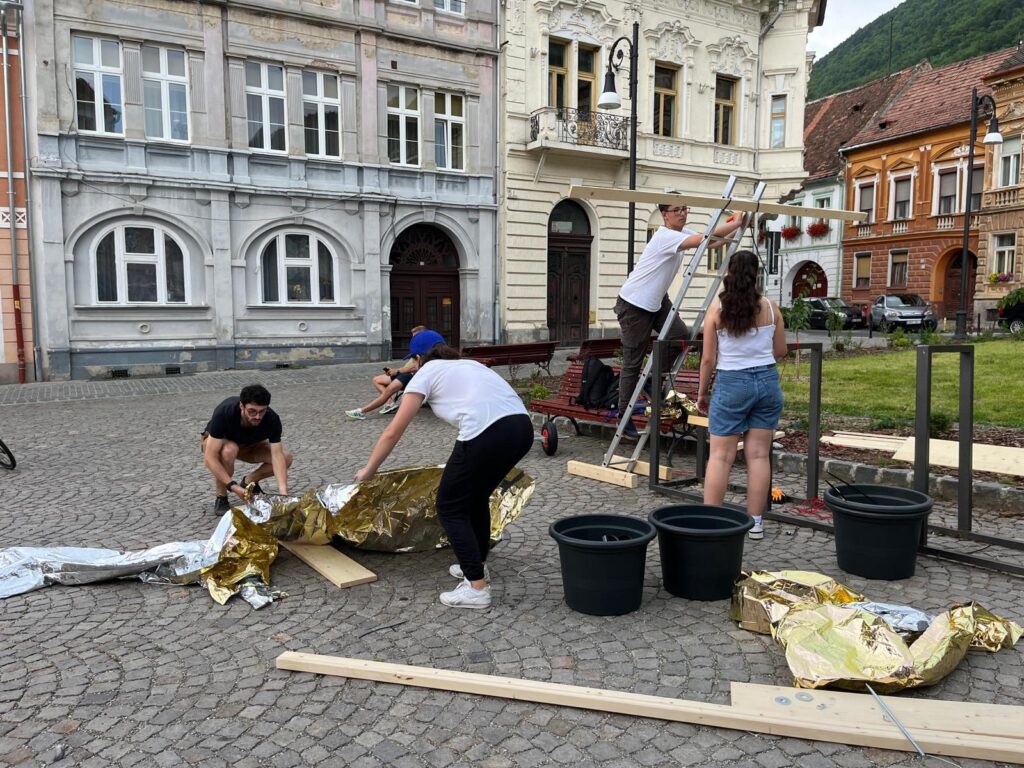 ---
The plenary also discussed the involvement of citizens in reducing polluting emissions, as one of the most important challenges and priorities Brașov faces as a leading city in the field of sustainability. Information was also provided on the most important progress made by the pilot city in the field of public transport, namely a fleet formed of approximately 90% electric vehicles.
It is clear that sustainability can only work in cooperation with the community. In the case of Brașov, the city's energy transition team is key as an example of partnership, and the 2050 climate neutrality roadmap, developed together with citizens, contributes to the success of this cooperation. Brașov is also the first signatory of the Covenant of Mayors to commit to a 55% reduction in CO2 emissions. Also, in this area of sustainability, digitisation can be a solution for smart cities (eFuncționar, My Brașov City app etc.).
As twin cities, the exchange of best practices and ideas between Brașov and Gyor will continue in the coming period.
Find out more on Brașov's HUB-IN here.
---
---