On March 1st, the HUB-IN team in Genova (including the municipality, the local job centre and the and the regional agency for energy and urban regeneration) invited a group of local stakeholders from the cultural, entrepreneurial, and social sectors to a participatory workshop, to gather views and ideas on how to regenerate a part of the historic city centre including different streets leading to the old port, while keeping the character of the place intact, using innovation & entrepreneurship.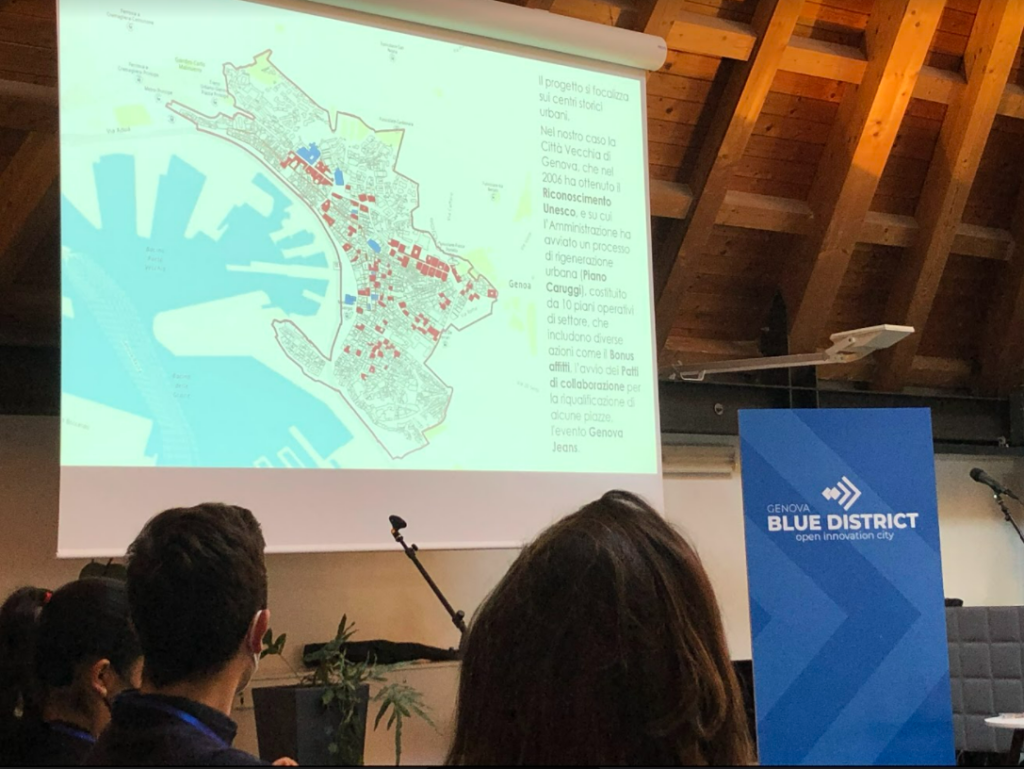 The workshop, facilitated by HUB-IN partner Energy Cities, saw the participation of around 40 people, gathered in Genova's Blue District building facing the old port. They were asked to work in groups with participants from different sectors to answer to a key set of questions:
How to promote the development of new economic opportunities in the pilot area of the historic city centre, that are aligned to its identity and culture?
How to innovate while keeping the traditional character and beauty of the place intact?
How could the local community be involved and benefit from this process?
The participants were extremely motivated and came up with many ideas – such as supporting 4.0 craftmanship, creating thematic routes or supporting peer2peer coaching of local entrepreneurs in the district – that were collectively prioritised and clustered around different areas of intervention for the revitalisation of the pilot area: economic development, culture for regeneration and territorial animation.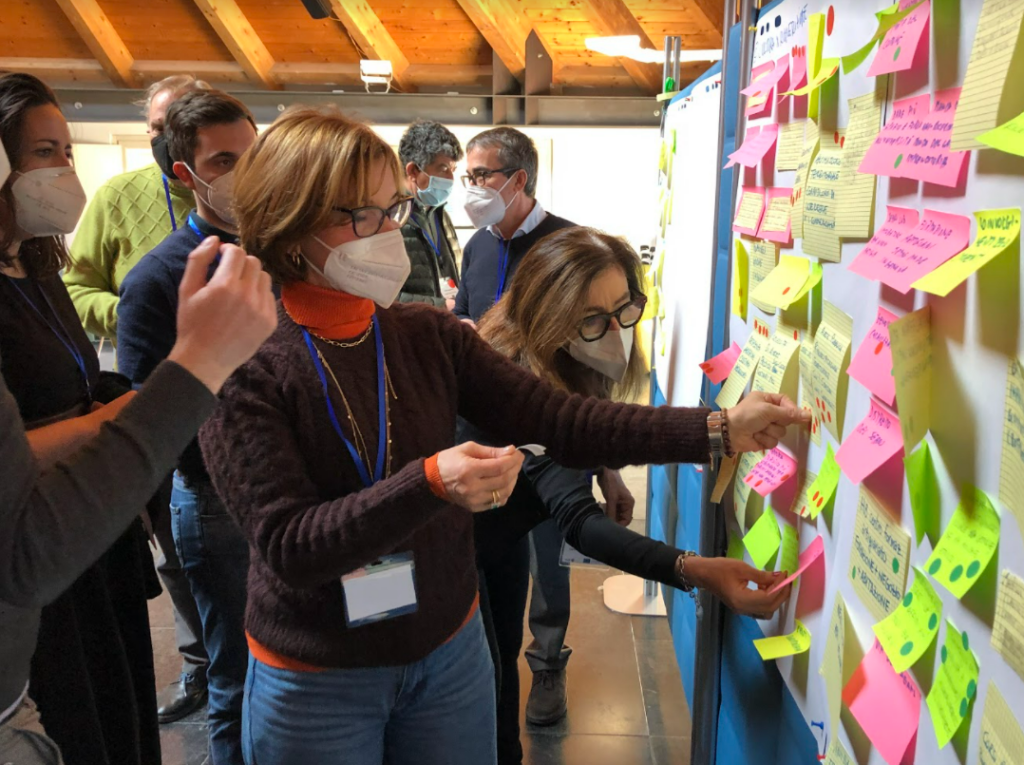 Thanks to the stakeholders' contributions, the city was also able to identify a set of values to drive any action in the area: inclusion, exchange, sharing, experience.
In the following months, the HUB-IN team in Genova will use the outcomes of this day of discussion as a basis to develop the main missions of the roadmap for the regeneration of their historic area. They will also agree on a set of actions to be planned and hopefully implemented with the participation of local actors and residents by the end of the project!