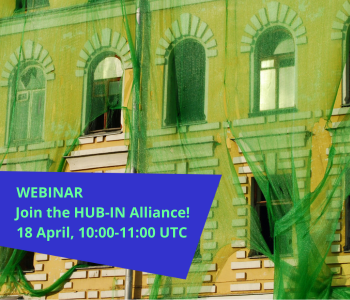 Take part in our next webinar and start fostering change in your city!
Introductory webinar: Tuesday 18 April 10am – 11am UTC + 1
HUB-IN is about exploring and testing new approaches to transform historic urban areas using cultural heritage as a lever for innovation and entrepreneurship.
We're looking for historic urban areas to follow the project and potentially develop their own hubs of innovation.
They will be part of the HUB-IN Alliance, a wider network of municipalities and other key organisations.
Participating members can benefit from the experiences of the HUB-IN project, while also bringing their own knowledge and challenges to the Alliance network.
Join our webinar on Tuesday 18 April to find out more!
Please provide your contact details here or email us at sholmes@historic-towns.org.