To energize Cyprus' entrepreneurship ecosystem, CYENS (the Research Centre of Excellence in Cyprus focusing on Interactive media, Smart systems and Emerging technologies) works to marry the power of technology with the innovative potential of the island's young people. It uses its "Inspired by Humans, Designed for Humans" approach to engage Cyprus' future researchers, pioneers, inventors and entrepreneurs through dedicated summer programming.
This summer, CYENS organized two camp experiences—one for middle school students (aged 12 to 14) and one for high schoolers (aged 14-18). The "AI and Gaming" camp, July 19-23, introduced thirteen high-school students to diverse topics and ideas from game-narrative design to coding and from ethical AI to entrepreneurship. The "Curiosity Tech" camp, July 26 to 30, introduced thirteen young people without any previous technology experience to robotics, coding, digital fabrication and video production. Both camps were interactive by design, offered hands-on experiential learning and cultivated the curiosity and creativity inherent in young people.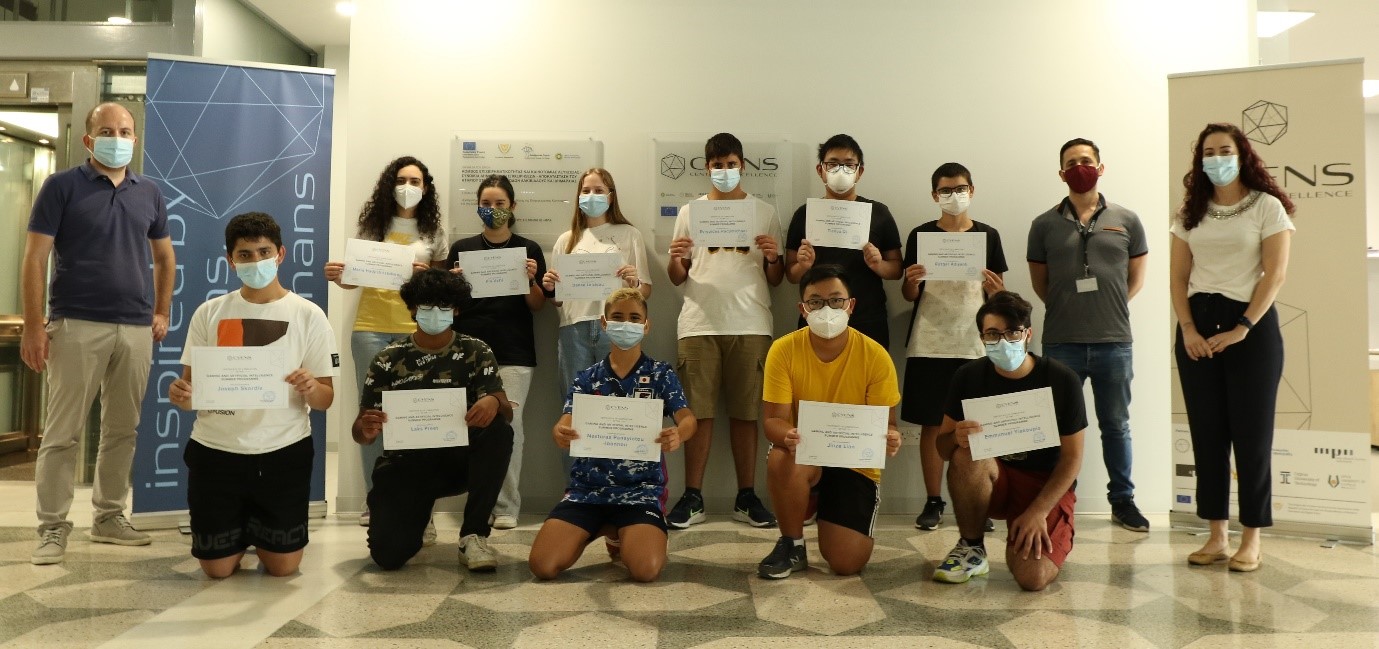 The camps took place at the new premises of CYENS Centre of Excellence in the heart of historic Nicosia, next to the old Municipal Market currently being renovated to house CYENS' growing team of researchers, innovators and partners. Students spent time in the CYENS Thinker Maker Space and were briefed by the Cyprus Space Exploration Organization both of which are part of the bustling community that shares CYENS current space in the Stoa building.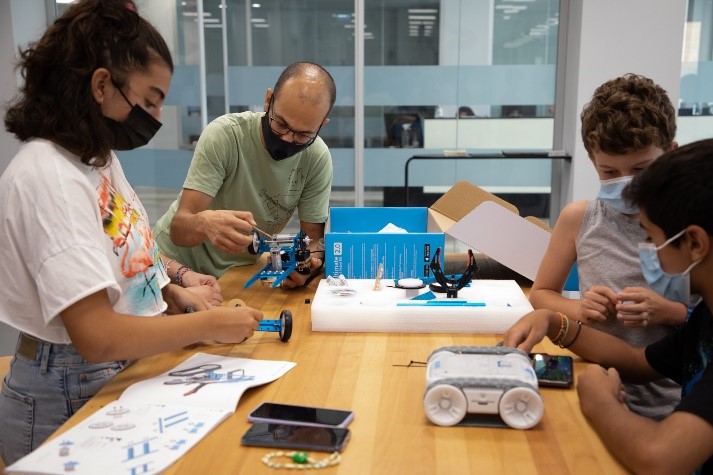 Just as innovative innovation instigated by centers of excellence such as CYENS will boost economic growth by bringing research and industry together, so too do CYENS' cutting edge youth programs will continue to contribute to a prosperous future for the island by uniting its tech talent with the infinite tech possibilities.
The two programs were staffed by the members of the CYENS Thinker Maker Space, Mr. Stratis Pantelidis, Mr. Marios Charalambous, the members of the CYENS Center of Excellence Dr. Panagiotis Charalambous, Dr. Vassilis Vasiliadis, Mr Christos Othonos, Mr Marios Loizou, Mr Kyriakos Kyriakou and Ms. Pinar Barlas, as well as the contribution and participation of Dr. Urania Miliou and CSEO President, Mr. George Danos.
The activities were funded by the European Union's Horizon 2020 research and innovation programme in the framework of the Widespread call as well as from the Cypriot Government, local and international partners, and other sponsors.